Sale of Commercial Property
Yorkville Commercial Property Sale Lawyer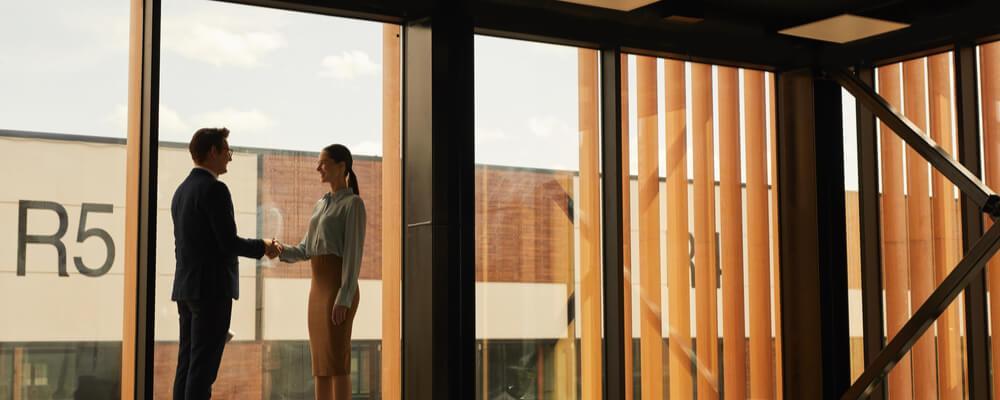 Attorney for Commercial Real Estate Sales in Yorkville and Kendall County
At Gateville Law Firm, we have the expertise, dedication, and knowledge to represent you in all legal matters of purchasing or selling commercial real estate. Sales of commercial properties are often more complicated than residential deals, but our attorneys and support team can handle every aspect of the process effectively and efficiently. Throughout the purchase, we will address all the necessary issues, protect your interests, and be responsive to your needs. Our firm focuses on providing excellent service to our clients and attention to detail. When buying or selling commercial real estate, you deserve the solid legal representation of Gateville Law Firm.
Important Factors in a Yorkville Commercial Real Estate Sale
Commercial real estate sales can be highly complex and require an experienced real estate lawyer working with you throughout the process. Whether it is for a property you are looking to develop or an investment property to add to your portfolio, we will be looking out for your best interests. This can include purchases of multi-unit building real estate and vacant property. There are often additional factors in commercial real estate transactions that add complexity and make the presence of an attorney beneficial. These include:
Need for due diligence – With fewer protections for buyers in commercial property sales, it is necessary to perform due diligence on the property. This process may uncover any problems or defects with the property that the seller is not required to disclose. We can help gather and review all documents related to the property so that you get a complete picture of the property that you are purchasing.
Agreements, contracts, and other paperwork – Our law firm can review and negotiate your contracts and respond to any proposed amendments or objections from the other party. Unlike many residential closings, commercial closings often involve legal entities or other business structures. No matter what structures are involved in your transaction, we can ensure that you have all the proper documents and paperwork prepared throughout the process and at the closing.
Compliance with land use and other regulations – During the purchase process, it is essential to understand the land use regulations, environmental regulations, and zoning ordinances that would impact the current and future use of any commercial property. We can also inspect whether there are any liens on the property, whether any property taxes are outstanding, or if there is a history of code violations.
Existing lease agreements – For many commercial real estate purchases, the buyer and seller must transfer the ownership of any existing leases. We can help to review the current lease documents and ensure that the buyer assumes any existing leases at the closing.
Once due diligence has been performed, all other documents have been reviewed, and paperwork prepared, we will help buyers and sellers prepare the closing documents and can be your representative at the closing.
Gateville Law Firm also offers our clients significant experience in estate planning, business transactions, and asset protection. We can help set up the correct corporate structure to protect your real estate assets and minimize personal liability exposure. We can offer estate planning and tax planning strategies for real estate owners through trusts and other business and real estate structures. This can include 1031 Exchanges and developing an asset purchase agreement.
Contact a Yorkville Sale of Commercial Property Attorney
When you work with Gateville Law Firm, you are working with an experienced law firm that can provide the guidance that you need through a commercial real estate transaction. We represent real estate owners and investors and ensure that all issues are addressed, all legal requirements are met, and that you are prepared and well-informed during the process all the way through the closing. Contact our office today via email or call us at 630-864-5788. We proudly provide representation in real estate transactions for clients in Yorkville, Will County, Kendall County, Somonauk, Plano, Aurora, Joliet, Plainfield, Grundy County, Bristol, DeKalb County, Sandwich, Oswego, and surrounding communities.