Yorkville Vacant Property Attorney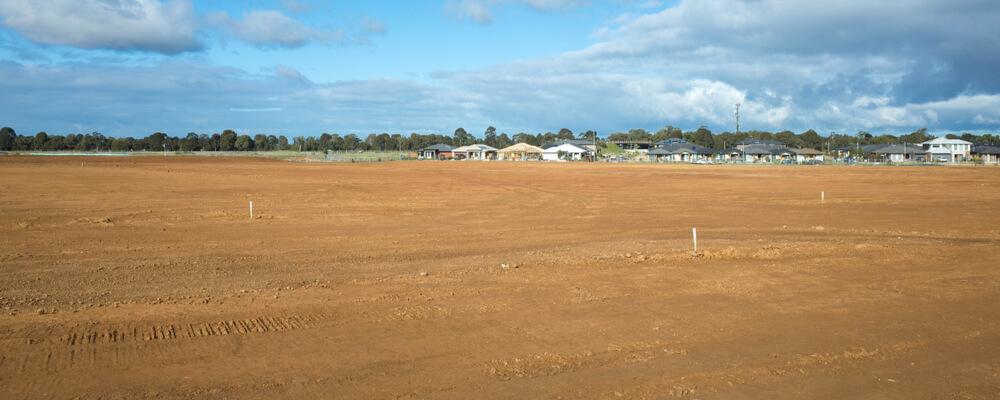 Kendall County Lawyer for Vacant Property Transactions
The blank canvas of a vacant piece of property can hold much potential and many pitfalls as well. You may need to overcome challenges related to zoning, land use restrictions, liens on the property, and other unforeseen challenges. To navigate through all the obstacles of selling, purchasing, or developing vacant property, you need an experienced real estate attorney. At Gateville Law Firm, we have the commercial real estate background necessary to help you effectively and efficiently through the transaction process so that you can close the deal.
Plano Vacant Commercial Real Estate Lawyer
Any purchase of commercial property can be a complicated process. As you are investigating a vacant property to purchase, there are a variety of important factors that can determine its value as an investment and its potential for development. Our real estate attorneys can help you research each of these factors and prepare relevant documents or other paperwork needed to work through any obstacles.
Property investigation – Researching the history of any piece of vacant property can tell you a lot about the future potential that it may have. Especially with a vacant property, knowing the history of any previously attempted developments may shape how you approach your investment.
Zoning ordinances on the property – Knowing the size and type of development that can be built on a site is crucial to determining your interest in a property. We can help determine the current zoning of the property and what that means for your investment. If you would like to pursue a change in the zoning, we can also help with pursuing a zoning change or appeal through the local city, village, or county. This could involve changing the zoning for a vacant plot of land from residential to commercial or mixed-use, allowing for your preferred type of development.
Restrictions or other legal complications – Beyond what is governed by zoning, there may be additional restrictions on a piece of property. These can include environmental restrictions, utility or other easements, historic district designations, or other complications which can all impact the use and value of the land. We can also order a land survey which will establish the property's legal boundaries. This can identify easement disputes, boundary disputes, and any potential difficulty with access to the site.
Review of property title – A crucial part of any real estate transaction is making sure the title to the property is clear. Having a real estate attorney working for you can be essential to finding any liens, lawsuits, disputes, or other judgments that may impact the sale of the land. If any problems are found, we can work to resolve the issue.
Working with property owners, local governments, and other agencies can result in excessive amounts of red tape. Let us represent you in your purchase of vacant property in Yorkville, Kendall County, and surrounding areas. We can provide the legal assistance you need to cut through that red tape and make your purchase successful. Our attorneys are ready to help you draft a contract, review all relevant documents, thoroughly investigate all aspects of the property, represent you in negotiations, and assist you right through to the closing.
DeKalb Lawyer for Vacant Property Development
If you are looking to purchase a vacant property for an investment or development, it is essential to secure the representation of an experienced commercial real estate law firm. At Gateville Law Firm, we focus on representing clients in commercial real estate transactions and can provide you with the legal help you need all the way through the purchase process. Contact us via email or call our office at 630-864-5788. Our law firm provides representation for clients in Will County, Sandwich, Kendall County, Grundy County, Plano, Bristol, Joliet, Oswego, Plainfield, Yorkville, Aurora, Somonauk, and DeKalb County.